For any maintenance needs, call us at 734.663.5609.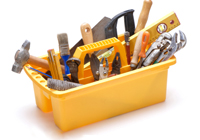 Our normal business hours are 9:30AM to 5:00PM, Monday through Friday (except holidays). During these hours, we do our best to respond in a prompt manner.
Although our business hours are as stated above, we are available in the office by appointment only, since our staff often needs to be out-of-the office to take care of various tasks and responsibilities.
On weekends, Monday through Friday evenings and holidays, we monitor our answering system. If you do report emergencies during those hours, we respond ASAP.
Important: For fires, police issues and severe electrical DTE Energy problems, call these agencies directly before informing us:
Phone 911 to report fires and police issues
Call DTE Energy at 1.800.477.4747 to report severe electrical issues
Please report any problems that may arise in your house or apartment ASAP! Our phone number is 734.663.5609.